Milwaukee Attorneys & Lawyers
Post a Job & Get Free Proposals
Popular Legal Services Covered by our Milwaukee Attorneys
Looking for an attorney with experience? Richard Gora is the exact attorney you want. Having defended over 100 cases both in state and federal courts and working with clients from around the globe, Richard has an array of different experiences. His services are wide-ranging and include business litigation, securities litigations, employment litigation, and business counsel. Prior to founding Gora LLC, he worked for Finn, Dixon & Herling LLP for eight years.
Get Proposal
View Profile
I've spent the majority of my legal career in house at various companies, and know how to balance legal risk against the needs of a business. As legal counsel at several di...
read more
Get Proposal
View Profile
Sagar Parikh is the founder and principal lawyer of Beverley Hills Law Corp, PC. His practice focuses in particular on real estate law, entertainment law, business law, employment law, and landlord-tenant law. His firm aims to make sure that every client's needs are met and to make the law accessible to clients.
Get Proposal
View Profile
As a business owner and an entrepreneur, I am passionately aware of the challenges and needs that my clients face on a daily basis. I started my first business in the early...
read more
Get Proposal
View Profile
Raymond has more than 25 years of legal experience in business law, commercial contracts, and real estate, handling both litigation and complex transactional matters. His p...
read more
Get Proposal
View Profile
• Founder, The Greene (Liberty Street Law and Liberty Street Capital (Atlanta), Pierpont Stewards Trust (Wyoming), and Trusts & Estates Stewards); • Senior Investment B...
read more
Get Proposal
View Profile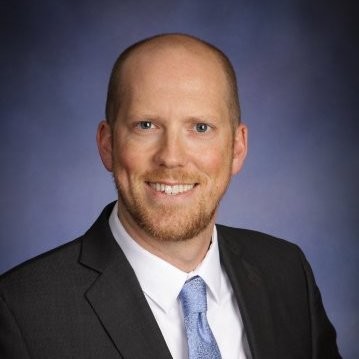 Nathan Wenk concentrates his practice on helping startups and small businesses realize their goals by providing targeted and efficient legal advice and agreements. Mr. Wenk...
read more
Get Proposal
View Profile
Derek Hawkins
In just under two years, Derek Hawkins has grown Hawkins Law Offices into a premier boutique startup law firm and helped dozens of small businesses, startups, and entrepreneurs find success. Mr. Hawkins is also general counsel at Markable, where he is responsible for corporate strategy, tactical initiatives, and legal advice for all major business transactions.
Sherry Terrell-Webb
Sherry Terrell-Webb is a business lawyer with more than two decades of experience. She is licensed to practice law in Wisconsin. Sherry attended the Marquette University Law School, where she obtained her Juris Doctorate degree in law after graduation. Sherry is exceptionally experienced in dealing with legal matters that involves labor and employment law. She served as a corporate counselor at Lindengrove Inc. for over a decade.
Ili Subhan
Attorney Subhan specializes in family and employment based immigration. He advises clients on work visas, investor visas, employment and family based green cards, and citiz...
read more
UpCounsel is a secure service for your business legal needs
On UpCounsel, you can find pre-qualified, vetted, and rated Milwaukee attorneys & lawyers that have several years of specialized experience in many areas of law for the business world that service the area of Milwaukee, Wisconsin. By making it easy for businesses to connect with one or more top-rated Milwaukee lawyers specialized in the area of law you require legal assistance with, you can hire the attorney best for you and get to work quickly.
It's always free to post a job and communicate with any of the Milwaukee attorneys you sync up with about your unique legal needs. Upon posting a job request to our community of Milwaukee lawyers, you will receive proposals from several attorneys who can best assist you. With UpCounsel, you can hire a Milwaukee attorney with confidence, as we offer a money-back guarantee on all work completed with verified attorneys & lawyers servicing the city of Milwaukee, Wisconsin on UpCounsel.
What Our Customers Have to Say
"UpCounsel gives me access to big-firm lawyers minus the big-firm price tag. I work with several attorneys on the platform and there are never surprises...I always receive quality legal work at competitive rates that larger firms simply cannot match."
"Every startup needs to know about UpCounsel. We found great attorneys at great prices and were able to focus our resources on improving our business instead of paying legal bills."
"Before UpCounsel it was hard for us to find the right lawyer with the right expertise for our business. UpCounsel solves those problems by being more affordable and helping us find the right lawyer in no time."
Find the best lawyer for your legal needs