Top Florida Lawyers and Attorneys
Post a Job & Get Free Proposals
Popular Legal Service Areas Covered by Our Florida Attorneys
Terry has thirty eight years of experience and practiced for many years as an associate and a partner at prominent Wall Street and national law firms before starting the Brennan Legal Group Pllc. His practice focuses primarily on business formation, commercial matters, mergers and acquisitions, securities, technology transactions, intellectual property and entertainment matters. Terry's goal is to provide practical, cost-effective legal assistance to entrepreneurs, investors, emerging and mid-size businesses which are focused on commercializing innovation and rewarding capital risk. Terry graduated from Georgetown University Law Center, where he was an Editor of the Georgetown Law Journal
Get Proposal
View Profile
Bob Schrader is an attorney at law who has been practicing law for over three decades. He has been licensed to practice law in Florida. Bob received his J.D. in law from the Nova Southeastern University – Shepard Broad Law Center. He primarily specializes in assisting small businesses and startups with their legal matters. Bob also specializes in immigration law. He founded his own legal firm in June 2007.
Get Proposal
View Profile
U.S. Patent Agent, Serial Entrepreneur Professional Engineer in Connecticut, Florida, Texas, Alabama, Oklahoma , Louisiana. Named Inventor on 103 Patents Built and Sold 7 S...
read more
Get Proposal
View Profile
Peter dedicated the majority of his legal career to trial work including all phases of litigation, from pre-suit negotiations, mediations, arbitrations and jury trials. A...
read more
Get Proposal
View Profile
I am a seasoned attorney with extensive experience in handling complex and high-stakes matters in diverse industries, such as high tech, blockchain, fintech, real estate, b...
read more
Get Proposal
View Profile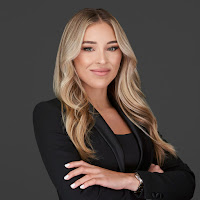 Get Proposal
View Profile
I am a Florida-licensed attorney with an extensive background in governmental affairs, policy, and regulatory issues. I advise my clients on issues before the Florida legis...
read more
Get Proposal
View Profile
Antoine Dumas is an experienced attorney specializing in business law, commercial litigation, contracts, mergers and acquisitions, trademarks and intellectual property, and...
read more
Get Proposal
View Profile
Marshall Harris
Marshall Harris is a corporate attorney with more than 40 years of experience. He specializes in drafting and negotiating commercial contracts, and often works with clients in need of legal assistance related to mergers and acquisitions. Marshall has represented Presara Technologies, Laurentian Capital Corporation and many other corporate clients. He has been the principal attorney at his own legal firm since February 2017.
Oleg Otten
Oleg Otten is a corporate attorney who has been licensed to practice law in Florida for the past five years. He is also a member of the Florida Bar. Oleg specializes in immigration law, and has exceptional experience in dealing with commercial contracts, as well as with matters related to business formation. He received his legal degree from the University of Miami School of Law. Oleg started his own law firm in January 2012, where he now acts as the managing attorney.
Useful Documents
Helpful Articles
Top Florida Lawyers and Attorneys
UpCounsel is a secure service for your business legal needs
Popular Cities in Florida for Attorney Searches
How Much Does It Cost to Hire a Lawyer in Florida?
The average cost of a Florida lawyer is $160 to $410 per hour. However, the exact rate may change depending on the type of lawyer and the type of help you need. Hiring attorneys from the best law firms in Florida will be the most costly.
How to Find the Best Lawyers in Florida?
To find a lawyer, you can visit a Florida law firm, the Florida Bar website, or call 850-561-5600. Legal programs like UpCounsel can also help you find the best lawyer in Florida for you. Use UpCounsel to help you find the top-rated Florida lawyers and attorneys.
Need a Lawyer in Florida?
To find a lawyer in Florida, use UpCounsel. Our list of attorneys includes vetted professionals with specialized experience, so businesses can be sure they're receiving the best legal aid. To get started with your search for the best attorney in Florida, click here.
How Do I Find out if An Attorney Is Licensed in Florida?
It's advised to check if a lawyer can represent you before paying any legal fees. All Florida lawyers are licensed to practice law in the state. To check if your lawyer is legitimate, contact the local bar association for a list of Florida attorneys.
FAQs about Florida Lawyers
How long does it take to negotiate a settlement in Florida?
Typically, settlement negotiations may take anywhere from one to three months. The process can be completed quickly with an experienced and highly-skilled attorney.
Can my lawyer go to court for me in Florida?
A Florida attorney may represent you in court without you present; however, in the case of felony charges, you must be present in all stages.
Who regulates Florida lawyers?
The Supreme Court of Florida regulates Florida attorneys. Contact the state bar for more information on its Division of Lawyer Regulation.
What Our Customers Have to Say
"UpCounsel gives me access to big-firm lawyers minus the big-firm price tag. I work with several attorneys on the platform and there are never surprises...I always receive quality legal work at competitive rates that larger firms simply cannot match."
"Every startup needs to know about UpCounsel. We found great attorneys at great prices and were able to focus our resources on improving our business instead of paying legal bills."
"Before UpCounsel it was hard for us to find the right lawyer with the right expertise for our business. UpCounsel solves those problems by being more affordable and helping us find the right lawyer in no time."
Find the best lawyer for your legal needs