Greenfield Attorneys & Lawyers
Post a Job & Get Free Proposals
Popular Legal Services Covered by our Greenfield Attorneys
As a member of both the New York and New Jersey Bars, Scott Stram is an accomplished lawyer with experience in a range of legal and business areas. This includes corporate law, data security, compliance, real estate, and intellectual property. Before founding Stram Law, Scott was a compliance officer for a company that performed property audits, a director of a security consulting practice, and an operations officer for Viacom and CBS.
Get Proposal
View Profile
Dean Sage is an attorney at law with over seven years of experience. He is licensed to practice law in California and obtained his legal degree from the University of Michigan Law School. Dean is experienced in dealing with legal matters related to real estate law, tax law and business formation. He is also skilled in legal research and writing, as well as drafting and negotiating commercial contracts.
Get Proposal
View Profile
Currently the General Counsel for Civic Center Law Group, Rebecca London has 17 years worth of experience practicing law. She has spent some time in the business and environmental departments of law firms such as Procopio Cory Hargreaves and Savitch, LLP. Her specialties are in assisting small businesses with legal issues - some of which include commercial contracts, intellectual property management and trademarks. She attained her Juris Doctor from the University of San Diego School of Law.
Get Proposal
View Profile
Drew Stokesbary is a corporate lawyer that primarily specializes in providing legal assistance to startup companies. He has been licensed to practice law in Washington for the past four years. Drew received a legal degree after he graduated from the Notre Dame Law School. He specializes in legal cases related to securities and finances, as well as labor and employment law. In July 2015, Drew founded a law boutique, Stokesbary PPLC, where he now acts as a managing member.
Get Proposal
View Profile
I am an IRS Enrolled Agent, allowing me to represent taxpayers before the IRS in all 50 states. I am also admitted to practice in the US Tax Court. Over 10 years experien...
read more
Get Proposal
View Profile
I have lived and understand your opportunities and challenges. As a global corporate legal executive and social sector entrepreneur, I've partnered with a broad range of bu...
read more
Get Proposal
View Profile
I earned an undergraduate degree from the Wharton School of the University of Pennsylvania and began my career as a financial analyst. I understand how investors look at va...
read more
Get Proposal
View Profile
Charles is an electro-mechanical patent attorney. He has worked for numerous global companies, like Rolls Royce Power, Case New Holland, Bridgestone, and Voith, midsize com...
read more
Get Proposal
View Profile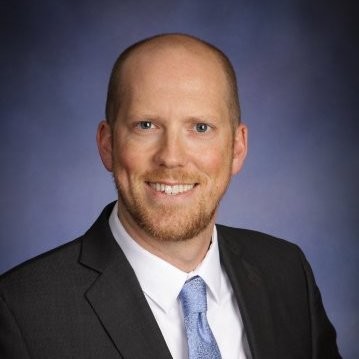 Nathan Wenk concentrates his practice on helping startups and small businesses realize their goals by providing targeted and efficient legal advice and agreements. Mr. Wenk...
read more
Get Proposal
View Profile
Ben Habegger
Ben Habegger is a business attorney with more than 18 years of experience. He is licensed to practice law in Indiana and holds a Juris Doctor degree in law, which he obtained from the Indiana University Robert H. McKinney School of Law. Ben specializes in a wide range of corporate legal practice areas, including commercial contracts, labor and employment law, and business formation. He has been an attorney at Outsourced General Counsel since November 2017.
UpCounsel is a secure service for your business legal needs
On UpCounsel, you can find pre-qualified, vetted, and rated Greenfield attorneys & lawyers that have several years of specialized experience in many areas of law for the business world that service the area of Greenfield, Indiana. By making it easy for businesses to connect with one or more top-rated Greenfield lawyers specialized in the area of law you require legal assistance with, you can hire the attorney best for you and get to work quickly.
It's always free to post a job and communicate with any of the Greenfield attorneys you sync up with about your unique legal needs. Upon posting a job request to our community of Greenfield lawyers, you will receive proposals from several attorneys who can best assist you. With UpCounsel, you can hire a Greenfield attorney with confidence, as we offer a money-back guarantee on all work completed with verified attorneys & lawyers servicing the city of Greenfield, Indiana on UpCounsel.
What Our Customers Have to Say
"UpCounsel gives me access to big-firm lawyers minus the big-firm price tag. I work with several attorneys on the platform and there are never surprises...I always receive quality legal work at competitive rates that larger firms simply cannot match."
"Every startup needs to know about UpCounsel. We found great attorneys at great prices and were able to focus our resources on improving our business instead of paying legal bills."
"Before UpCounsel it was hard for us to find the right lawyer with the right expertise for our business. UpCounsel solves those problems by being more affordable and helping us find the right lawyer in no time."
Find the best lawyer for your legal needs