Middletown Attorneys & Lawyers
Post a Job & Get Free Proposals
Popular Legal Services Covered by our Middletown Attorneys
James is the managing member of the law firm, James M Smedley LLC, an intellectual property law boutique that focuses on intellectual property prosecution and corporate transactional matters. He has worked with clients of all sizes from startups to Fortune 500 companies. Outside of the office, he is a family man, wine lover, video gamer, and fitness fanatic.
Get Proposal
View Profile
Muhammad is an attorney and former CPA with over 13 years of experience assisting multinational organizations in corporate and tax matters. He consulted several Fortune 500...
read more
Get Proposal
View Profile
I have 22+ years of experience helping clients with business formation and the selection and registration of trademarks in the U.S. and worldwide. I am the managing partner...
read more
Get Proposal
View Profile
Jeremy has extensive experience in brand management and trademark protection, and crafting patent portfolios in electrical, computing, and mechanical technology. He has exp...
read more
Get Proposal
View Profile
Founder and managing member of NextGen Counsel LLC, regularly counseling businesses and having conducted numerous jury and bench trials, arbitrations, and administrative he...
read more
Get Proposal
View Profile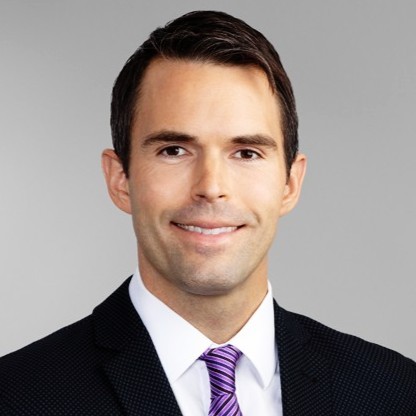 Brooks is the Founding Attorney of Light Legal PLLC, providing light-weight, light-speed, top-quality legal services for businesses at about half the price of BigLaw. Brook...
read more
Get Proposal
View Profile
Your California Attorney for Startup, Business, Corporate, Arts, Publishing, and Entertainment Matters Melissa is a California attorney, assisting startups with general ...
read more
Get Proposal
View Profile
Scott Summer
Scott Summer has over 28 years of experience as a corporate attorney and have represented many high-stake clients before several courts. Scott is licensed to practice law in Rhode Island and received his legal degree from the State University of New Jersey School of Law. He has exceptional experience in providing startups with legal assistance. Scott also has experience in real estate law and with commercial contracts. He is a general counselor at Lawyers Collaborative.
Bienvenido Perez Jr.
A former homeless child turned lawyer using his gifts to help others where he can. I have been licensed several years now and have been serving my communities in a multitud...
read more
Jill Santiago
Ms. Santiago's solo practice concentrates on civil litigation, real estate, regulatory compliance and consumer advocacy. She has held positions in law firms and corporate l...
read more
UpCounsel is a secure service for your business legal needs
On UpCounsel, you can find pre-qualified, vetted, and rated Middletown attorneys & lawyers that have several years of specialized experience in many areas of law for the business world that service the area of Middletown, Rhode Island. By making it easy for businesses to connect with one or more top-rated Middletown lawyers specialized in the area of law you require legal assistance with, you can hire the attorney best for you and get to work quickly.
It's always free to post a job and communicate with any of the Middletown attorneys you sync up with about your unique legal needs. Upon posting a job request to our community of Middletown lawyers, you will receive proposals from several attorneys who can best assist you. With UpCounsel, you can hire a Middletown attorney with confidence, as we offer a money-back guarantee on all work completed with verified attorneys & lawyers servicing the city of Middletown, Rhode Island on UpCounsel.
What Our Customers Have to Say
"UpCounsel gives me access to big-firm lawyers minus the big-firm price tag. I work with several attorneys on the platform and there are never surprises...I always receive quality legal work at competitive rates that larger firms simply cannot match."
"Every startup needs to know about UpCounsel. We found great attorneys at great prices and were able to focus our resources on improving our business instead of paying legal bills."
"Before UpCounsel it was hard for us to find the right lawyer with the right expertise for our business. UpCounsel solves those problems by being more affordable and helping us find the right lawyer in no time."
Find the best lawyer for your legal needs