Columbia Attorneys & Lawyers
Post a Job & Get Free Proposals
Popular Legal Services Covered by our Columbia Attorneys
Kanika is an experienced Patent Attorney and Managing Partner of Evergreen Valley Law Group in Silicon Valley, which serves innovative entrepreneurs with backgrounds in mechanical engineering, electrical engineering, and computer science. She has filed over 5,000 patent applications in the U.S. and worldwide with a successful track record of obtaining patents for clients.
Get Proposal
View Profile
Dmitriy started his firm in 2015 to help small businesses and startups in New York and New Jersey. While running a retail business prior to starting his legal career, Dmitr...
read more
Get Proposal
View Profile
Michael graduated from the prestigious Sandra Day O'Connor College of Law in 1991 and was admitted to practice law in Arizona in 1991 and in California in 1993. Michael is ...
read more
Get Proposal
View Profile
Aaron is a registered patent attorney that enjoys the challenge of all aspects of intellectual property practice, including patent, trademark, trade secret, domain name and...
read more
Get Proposal
View Profile
Scott Deatherage has practiced law for over 30 years with large law firms and with his own firm for eight years. He has represented private equity firms, technology firms, ...
read more
Get Proposal
View Profile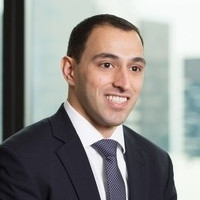 With over ten years' experience leading complex corporate transactions, Jairo's practice currently focuses on advising startups, small and medium sized businesses and other...
read more
Get Proposal
View Profile
As an Attorney and CPA in Washington State, I have more than 15 years of extensive experience in auditing, compliance, and business consultation. My professional backgrou...
read more
Get Proposal
View Profile
Kelly Jolley
Kelly Jolley is an attorney at law with a special focus on assisting companies in the healthcare industry with their legal needs. She is licensed to practice law in South Carolina and has more than 13 years of experience. Kelly received her legal degree from the University of South Carolina. She is experienced in commercial contracts, as well as general business-related lawsuits. Kelly has been the managing member of her own legal firm, Jolley Law Group, since December 2013.
Brian Benenhaley
Brian has 20 years of experience as an operating executive and general counsel serving high-growth technology companies. Most recently he was the SVP for Business and Legal...
read more
Benjamin Dean
Benjamin Dean specializes in legal cases that involves estate planning and related areas. He is a member of the South Carolina Bar Association and is licensed to practice law in Carolina. Benjamin completed a Juris Doctor at the University of South Carolina School of Law in 2015. After graduating, Benjamin started a law firm with Scott Schmidt. During his time at law school, Benjamin was Professor Alan Medlin's research assistant and was part of a journal's editorial board.
UpCounsel is a secure service for your business legal needs
On UpCounsel, you can find pre-qualified, vetted, and rated Columbia attorneys & lawyers that have several years of specialized experience in many areas of law for the business world that service the area of Columbia, South Carolina. By making it easy for businesses to connect with one or more top-rated Columbia lawyers specialized in the area of law you require legal assistance with, you can hire the attorney best for you and get to work quickly.
It's always free to post a job and communicate with any of the Columbia attorneys you sync up with about your unique legal needs. Upon posting a job request to our community of Columbia lawyers, you will receive proposals from several attorneys who can best assist you. With UpCounsel, you can hire a Columbia attorney with confidence, as we offer a money-back guarantee on all work completed with verified attorneys & lawyers servicing the city of Columbia, South Carolina on UpCounsel.
What Our Customers Have to Say
"UpCounsel gives me access to big-firm lawyers minus the big-firm price tag. I work with several attorneys on the platform and there are never surprises...I always receive quality legal work at competitive rates that larger firms simply cannot match."
"Every startup needs to know about UpCounsel. We found great attorneys at great prices and were able to focus our resources on improving our business instead of paying legal bills."
"Before UpCounsel it was hard for us to find the right lawyer with the right expertise for our business. UpCounsel solves those problems by being more affordable and helping us find the right lawyer in no time."
Find the best lawyer for your legal needs