Altus Attorneys & Lawyers
Post a Job & Get Free Proposals
Popular Legal Services Covered by our Altus Attorneys
Lauri Donahue has been practicing law for more than 25 years. She advises high-tech, media, and entertainment companies in the U.S., Israel, and the EU on matters including technology licensing, entertainment law, video game law, anti-piracy, antitrust, IP litigation, and patent monetization. Ms. Donahue also trains and manages multi-shore teams and teaches law in the U.S. and overseas.
Get Proposal
View Profile
As a member of both the New York and New Jersey Bars, Scott Stram is an accomplished lawyer with experience in a range of legal and business areas. This includes corporate law, data security, compliance, real estate, and intellectual property. Before founding Stram Law, Scott was a compliance officer for a company that performed property audits, a director of a security consulting practice, and an operations officer for Viacom and CBS.
Get Proposal
View Profile
Matthew Goings, an Intellectual Property Attorney, works as a Founder and Attorney of Goings Legal, LLC. His focus is on Copywrites and Trademarks. He completed his internship with Georgia-Pacific LLC. He obtained his J.D. from the Georgia State University College of Law in 2015. This is where he received the highest Pro Bono Distinction Award. He is also currently a fellow at Georgia Lawyers for the Arts.
Get Proposal
View Profile
Charles is an electro-mechanical patent attorney. He has worked for numerous global companies, like Rolls Royce Power, Case New Holland, Bridgestone, and Voith, midsize com...
read more
Get Proposal
View Profile
Carl is nationally recognized for his expertise in complex cybersecurity, data breach and privacy issues especially in regard to regulatory compliance. Carl is an innovativ...
read more
Get Proposal
View Profile
Founder and managing member of NextGen Counsel LLC, regularly counseling businesses and having conducted numerous jury and bench trials, arbitrations, and administrative he...
read more
Get Proposal
View Profile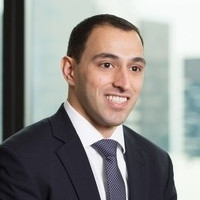 With over ten years' experience leading complex corporate transactions, Jairo's practice currently focuses on advising startups, small and medium sized businesses and other...
read more
Get Proposal
View Profile
Todd Hudgins
Todd is a certified public accountant and a licensed attorney (Oklahoma, Texas and Arkansas). Todd has been actively practicing law since 2001. He founded Horizon Attorneys...
read more
Zac Lindsey
Zac Lindsey is a corporate lawyer with eight years' experience. He assists startups and established companies overcome legal obstacles. Zac has represented Hire360, Asemio, Louder Than Digital and various other corporate clients. He is licensed to practice law in Oklahoma, and received his law degree from the University of Michigan Law School. Zac is the founder of Lindseyfirm, where he offers corporate legal services to companies in various industries.
Brett Stingley
Brett Stingley is an attorney at law with six years of experience. He is licensed to practice law in Oklahoma and obtained his legal degree from the Oklahoma City University School of Law. Brett is experienced in numerous business legal practice areas, and he is exceptionally skilled in legal research and writing. Brett often represents start-ups with their legal matters. He founded his own private practice in December 2017.
UpCounsel is a secure service for your business legal needs
On UpCounsel, you can find pre-qualified, vetted, and rated Altus attorneys & lawyers that have several years of specialized experience in many areas of law for the business world that service the area of Altus, Oklahoma. By making it easy for businesses to connect with one or more top-rated Altus lawyers specialized in the area of law you require legal assistance with, you can hire the attorney best for you and get to work quickly.
It's always free to post a job and communicate with any of the Altus attorneys you sync up with about your unique legal needs. Upon posting a job request to our community of Altus lawyers, you will receive proposals from several attorneys who can best assist you. With UpCounsel, you can hire a Altus attorney with confidence, as we offer a money-back guarantee on all work completed with verified attorneys & lawyers servicing the city of Altus, Oklahoma on UpCounsel.
What Our Customers Have to Say
"UpCounsel gives me access to big-firm lawyers minus the big-firm price tag. I work with several attorneys on the platform and there are never surprises...I always receive quality legal work at competitive rates that larger firms simply cannot match."
"Every startup needs to know about UpCounsel. We found great attorneys at great prices and were able to focus our resources on improving our business instead of paying legal bills."
"Before UpCounsel it was hard for us to find the right lawyer with the right expertise for our business. UpCounsel solves those problems by being more affordable and helping us find the right lawyer in no time."
Find the best lawyer for your legal needs