Elk River Attorneys & Lawyers
Post a Job & Get Free Proposals
Popular Legal Services Covered by our Elk River Attorneys
Mario's firm focuses on serving growth companies throughout the venture capital life cycle from startups to public companies. The firm provides services related to business law, specifically corporate, securities, business combinations and commercial transactions. He has also helped foreign clients in the acquisitions of businesses in the U.S., Canada, Europe, the Middle East, and South America.
Get Proposal
View Profile
Our firm, Pact Legal, consists of Founding Partners Katie Centolella and Brent Xavier, as well as a team of associates and support staff. We serve as general counsel to ent...
read more
Get Proposal
View Profile
I've spent the majority of my legal career in house at various companies, and know how to balance legal risk against the needs of a business. As legal counsel at several di...
read more
Get Proposal
View Profile
Muhammad is an attorney and former CPA with over 13 years of experience assisting multinational organizations in corporate and tax matters. He consulted several Fortune 500...
read more
Get Proposal
View Profile
Charles is an electro-mechanical patent attorney. He has worked for numerous global companies, like Rolls Royce Power, Case New Holland, Bridgestone, and Voith, midsize com...
read more
Get Proposal
View Profile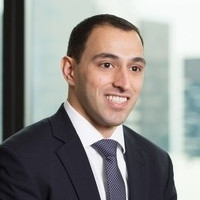 With over ten years' experience leading complex corporate transactions, Jairo's practice currently focuses on advising startups, small and medium sized businesses and other...
read more
Get Proposal
View Profile
John is a corporate attorney specializing in helping business owners buy and sell businesses, organize or reorganize their business entities, obtain financing, bring on inv...
read more
Get Proposal
View Profile
Jennifer Keeler
Jennifer has an undergraduate degree in Business and Marketing from the U of MN's Carlson School of Management. She went on to get her law degree at William Mitchell Colleg...
read more
Nathan Hansen
Nathan Hansen is a corporate attorney with one and half decades' worth of experience. Nathan is licensed to practice law in Minnesota. He has a Juris Doctorate degree in law, which he obtained from the University of North Dakota School of Law. Nathan primarily specializes in debt and bankruptcy, as well as in real estate law. He founded his own law firm in November 2003, where he now acts as a sole practitioner.
Alex Kroeger
Real business experience to help real businesses. Prior to becoming an attorney I worked in product marketing for 10 years. I completed law school while working at a gig-ec...
read more
Useful Documents
Helpful Articles
More Attorneys
UpCounsel is a secure service for your business legal needs
On UpCounsel, you can find pre-qualified, vetted, and rated Elk River attorneys & lawyers that have several years of specialized experience in many areas of law for the business world that service the area of Elk River, Minnesota. By making it easy for businesses to connect with one or more top-rated Elk River lawyers specialized in the area of law you require legal assistance with, you can hire the attorney best for you and get to work quickly.
It's always free to post a job and communicate with any of the Elk River attorneys you sync up with about your unique legal needs. Upon posting a job request to our community of Elk River lawyers, you will receive proposals from several attorneys who can best assist you. With UpCounsel, you can hire a Elk River attorney with confidence, as we offer a money-back guarantee on all work completed with verified attorneys & lawyers servicing the city of Elk River, Minnesota on UpCounsel.
What Our Customers Have to Say
"UpCounsel gives me access to big-firm lawyers minus the big-firm price tag. I work with several attorneys on the platform and there are never surprises...I always receive quality legal work at competitive rates that larger firms simply cannot match."
"Every startup needs to know about UpCounsel. We found great attorneys at great prices and were able to focus our resources on improving our business instead of paying legal bills."
"Before UpCounsel it was hard for us to find the right lawyer with the right expertise for our business. UpCounsel solves those problems by being more affordable and helping us find the right lawyer in no time."
Find the best lawyer for your legal needs