Bozeman Attorneys & Lawyers
Post a Job & Get Free Proposals
Popular Legal Services Covered by our Bozeman Attorneys
In addition to being a skilled business lawyer, Jonathan Savar is highly experienced in investment banking. He handles strategic transactions, financings, and contracts for individuals, startups, and middle-market companies. Mr. Savar offers every one of his clients individualized attention to provide efficient, cost-effective services.
Get Proposal
View Profile
Joshua Kushner has over 20 years of experience advising early, growth and enterprise stage companies in emerging industries. Josh brings a unique mix of legal, business, an...
read more
Get Proposal
View Profile
Mandana Jafarinejad is a patent attorney with seven years of experience. She is exceptionally skilled in dealing with corporate legal matters that involves trademark and copyright law. Mandana has been licensed to practice law in California and she is a member of the California Patent Bar. She attended the Western State University College of Law, where she obtained her Juris Doctor in law. Mandana has been serving as a patent attorney at MJIP An Intellectual Property Firm since 2011.
Get Proposal
View Profile
I want your business to succeed as much as you do, which is why I help create strategies and solutions that fit the unique needs of you and your Intellectual Property. Work...
read more
Get Proposal
View Profile
Shiven Patel is an attorney with a Master of Laws - LLM focused in Law and Government and Administrative and Regulatory Practice from American University, and a Juris Docto...
read more
Get Proposal
View Profile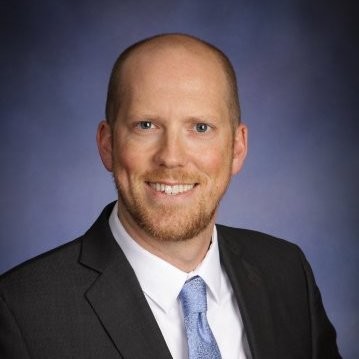 Nathan Wenk concentrates his practice on helping startups and small businesses realize their goals by providing targeted and efficient legal advice and agreements. Mr. Wenk...
read more
Get Proposal
View Profile
Emily Bivona is a highly experienced attorney with a passion for helping entrepreneurs, businesses, and nonprofits achieve their goals. With over 10 years of expertise, she...
read more
Get Proposal
View Profile
Eric Holm
I have practiced law in Billings for more than a decade, focusing on civil trial litigation. I enjoy a broad practice in complex employment and discrimination law, business...
read more
Walter Clapp
Walter, a graduate of Georgetown Law with honors, is a big picture strategic problem solver. He loves managing risk and is the type of person who will not stop before findi...
read more
Bruce Brown
Bruce Brown is a founding partner at the law firm Brown, Dinwiddie & Mazurek, PLLC in Bozeman, Montana where he works in corporate law, transactional matters, and public finance. Admitted to practice in both Montana and New York, he brings over two decades of experience including 9 years spent working abroad at KBC Financial Products where he held several senior positions. Before that, he also previously held a position at Skadden Arps.
UpCounsel is a secure service for your business legal needs
On UpCounsel, you can find pre-qualified, vetted, and rated Bozeman attorneys & lawyers that have several years of specialized experience in many areas of law for the business world that service the area of Bozeman, Montana. By making it easy for businesses to connect with one or more top-rated Bozeman lawyers specialized in the area of law you require legal assistance with, you can hire the attorney best for you and get to work quickly.
It's always free to post a job and communicate with any of the Bozeman attorneys you sync up with about your unique legal needs. Upon posting a job request to our community of Bozeman lawyers, you will receive proposals from several attorneys who can best assist you. With UpCounsel, you can hire a Bozeman attorney with confidence, as we offer a money-back guarantee on all work completed with verified attorneys & lawyers servicing the city of Bozeman, Montana on UpCounsel.
What Our Customers Have to Say
"UpCounsel gives me access to big-firm lawyers minus the big-firm price tag. I work with several attorneys on the platform and there are never surprises...I always receive quality legal work at competitive rates that larger firms simply cannot match."
"Every startup needs to know about UpCounsel. We found great attorneys at great prices and were able to focus our resources on improving our business instead of paying legal bills."
"Before UpCounsel it was hard for us to find the right lawyer with the right expertise for our business. UpCounsel solves those problems by being more affordable and helping us find the right lawyer in no time."
Find the best lawyer for your legal needs