Billings Attorneys & Lawyers
Post a Job & Get Free Proposals
Popular Legal Services Covered by our Billings Attorneys
Baruch Gottesman is a corporate attorney with over a decade of experience. He is licensed to practice law in both New Jersey and New York. Baruch obtained his J.D. degree in law from the Benjamin N. Cardozo School of Law, Yeshiva University. He is skilled in providing legal assistance to startup companies, with exceptional experience in drafting, negotiating and reviewing commercial contracts. Baruch founded his own law firm in January 2010.
Get Proposal
View Profile
Lara Lavi brings a different kind of experience to her clients in the entertainment industry. Before becoming a lawyer, Lara was a singer-songwriter, an entertainment company executive, a TV and film producer, and a screenplay writer. As a result of her many experiences, she understands the legal challenges her clients may face. She also realizes that the music industry— and the world we live in—is constantly evolving. Her adaptability enables her clients to thrive in an ever-changing world.
Get Proposal
View Profile
I'm the Founder and CEO of Bowery Legal, a firm composed of startup and venture capital lawyers and entrepreneurs who have worked at big law firms such as Latham & Watk...
read more
Get Proposal
View Profile
I have lived and understand your opportunities and challenges. As a global corporate legal executive and social sector entrepreneur, I've partnered with a broad range of bu...
read more
Get Proposal
View Profile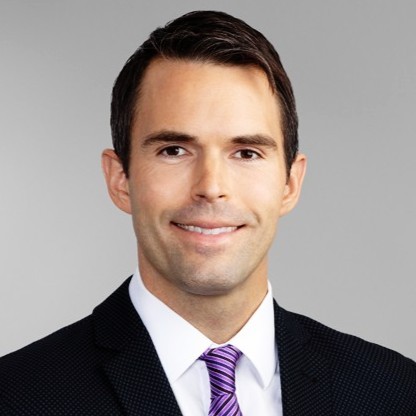 Brooks is the Founding Attorney of Light Legal PLLC, providing light-weight, light-speed, top-quality legal services for businesses at about half the price of BigLaw. Brook...
read more
Get Proposal
View Profile
I am a registered patent attorney with over 14 years experience both obtaining and litigating intellectual property rights. I have represented large corporations in federal...
read more
Get Proposal
View Profile
Marc Veneziano
Marc is a licensed attorney in Massachusetts. His practice areas include commercial transactions, technology agreements, dispute resolution, business formation agreements, ...
read more
Eric Holm
I have practiced law in Billings for more than a decade, focusing on civil trial litigation. I enjoy a broad practice in complex employment and discrimination law, business...
read more
Walter Clapp
Walter, a graduate of Georgetown Law with honors, is a big picture strategic problem solver. He loves managing risk and is the type of person who will not stop before findi...
read more
Tanis Holm
Tanis Holm is an attorney at law with more than a decade worth of experience. She is licensed to practice law in Montana and obtained her degree in law from the University of Montana. Tanis primarily specializes in dealing with legal matters that involve labor and employment law. She is also skilled in dealing with commercial contracts. Tanner has been serving as an attorney at Sather Law since January 2017.
UpCounsel is a secure service for your business legal needs
On UpCounsel, you can find pre-qualified, vetted, and rated Billings attorneys & lawyers that have several years of specialized experience in many areas of law for the business world that service the area of Billings, Montana. By making it easy for businesses to connect with one or more top-rated Billings lawyers specialized in the area of law you require legal assistance with, you can hire the attorney best for you and get to work quickly.
It's always free to post a job and communicate with any of the Billings attorneys you sync up with about your unique legal needs. Upon posting a job request to our community of Billings lawyers, you will receive proposals from several attorneys who can best assist you. With UpCounsel, you can hire a Billings attorney with confidence, as we offer a money-back guarantee on all work completed with verified attorneys & lawyers servicing the city of Billings, Montana on UpCounsel.
What Our Customers Have to Say
"UpCounsel gives me access to big-firm lawyers minus the big-firm price tag. I work with several attorneys on the platform and there are never surprises...I always receive quality legal work at competitive rates that larger firms simply cannot match."
"Every startup needs to know about UpCounsel. We found great attorneys at great prices and were able to focus our resources on improving our business instead of paying legal bills."
"Before UpCounsel it was hard for us to find the right lawyer with the right expertise for our business. UpCounsel solves those problems by being more affordable and helping us find the right lawyer in no time."
Find the best lawyer for your legal needs