Orlando Securities Attorneys & Lawyers
How it Works
Request Proposals
Tell us about your legal need so attorneys can prepare custom proposals. It only takes a minute and your information is strictly confidential.
Review Quotes
Our algorithm matches you with attorneys qualified to handle your legal work. You can review their proposals and schedule consultations with no obligation.
Hire Your Lawyers
When you're ready, hire the attorney that's right for you. Use our platform to easily collaborate online and ensure your information stays safe and secure.
As an experienced trial lawyer and litigator, Seth Wiener has resolved numerous federal and state litigations. His cases have included everything from family law to bankruptcy to fraud and more. Before Seth formed his own firm, the Law Office of Seth W. Wiener, he worked for several prominent law offices where he gained a great deal of experience.
Get Proposal
View Profile
Geoffrey Amend has over 21 years of experience as a business attorney. He is licensed to practice law in Kansas. Geoffrey has represented numerous corporate clients, including JungleBee, MomoCentral and APIMATIC. He started his own legal firm in 2013 and was the general counsel at Chelsea Partner before starting his own firm. Geoffrey graduated with a J.D. in law from the Washburn University School of Law in 1995.
Get Proposal
View Profile
Looking for an attorney with experience? Richard Gora is the exact attorney you want. Having defended over 100 cases both in state and federal courts and working with clients from around the globe, Richard has an array of different experiences. His services are wide-ranging and include business litigation, securities litigations, employment litigation, and business counsel. Prior to founding Gora LLC, he worked for Finn, Dixon & Herling LLP for eight years.
Get Proposal
View Profile
Grant represents high-growth companies in all aspects of formation, financing, and intellectual property issues. He has previously done general corporate, intellectual, and real estate work at Nebraska's oldest law firm before transitioning to a more virtual lifestyle. As an entrepreneur himself, he understands the need to balance legal and business interests.
Get Proposal
View Profile
Terry has thirty eight years of experience and practiced for many years as an associate and a partner at prominent Wall Street and national law firms before starting the Brennan Legal Group Pllc. His practice focuses primarily on business formation, commercial matters, mergers and acquisitions, securities, technology transactions, intellectual property and entertainment matters. Terry's goal is to provide practical, cost-effective legal assistance to entrepreneurs, investors, emerging and mid-size businesses which are focused on commercializing innovation and rewarding capital risk. Terry graduated from Georgetown University Law Center, where he was an Editor of the Georgetown Law Journal
Get Proposal
View Profile
Baruch Gottesman
Baruch Gottesman is a corporate attorney with over a decade of experience. He is licensed to practice law in both New Jersey and New York. Baruch obtained his J.D. degree in law from the Benjamin N. Cardozo School of Law, Yeshiva University. He is skilled in providing legal assistance to startup companies, with exceptional experience in drafting, negotiating and reviewing commercial contracts. Baruch founded his own law firm in January 2010.
I am a senior executive and strategic legal adviser with 19 years of experience providing legal services in international environments. I am a general counsel who can advis...
read more
Get Proposal
View Profile
Bob Schrader is an attorney at law who has been practicing law for over three decades. He has been licensed to practice law in Florida. Bob received his J.D. in law from the Nova Southeastern University – Shepard Broad Law Center. He primarily specializes in assisting small businesses and startups with their legal matters. Bob also specializes in immigration law. He founded his own legal firm in June 2007.
Get Proposal
View Profile
Bankruptcy Consultant for Businesses/Individuals considering Chapter 7, 11, or 13 filings, handling both consultation and representation. Small Business professional exp...
read more
Get Proposal
View Profile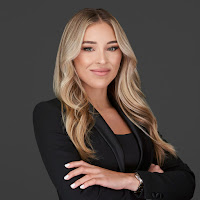 Get Proposal
View Profile
Useful Resources
More Orlando Attorneys
Nearby Attorneys
Orlando Securities Lawyers
UpCounsel is a secure service for your business legal needs
Why use UpCounsel to hire a Orlando Securities Attorney?
14 years
Average experience
You always get experienced professionals and high caliber work.
3x
Faster
Your work gets done quickly because professionals are always available.
60%
More cost effective
We use technology to cut traditional overhead and save you thousands.
UpCounsel has been talked about in:
Money-Back Guarantee on All of Your Legal Work
Applies to all transactions with verified attorneys on UpCounsel
In the event that you are unsatisfied with the work of an attorney you hired on UpCounsel, just let us know. We'll take care of it and refund your money up to $5,000 so you can hire another attorney to help you.
Legal Services Offered by Our On-Demand Orlando Securities Attorneys
On UpCounsel, you can find and connect with top-rated Orlando securities attorneys & lawyers that provide a range of securities law services for startups to large businesses. Any of the top-rated Orlando securities lawyers you connect with will be available to help with a variety of your securities law related legal needs on-demand or on an ongoing basis in the city of Orlando, FL.
From primarily dealing with things like SEC filings, initial public offerings (IPO), transactions, legal disputes involving broker fraud, breach of fiduciary duty, and stockbroker negligence, the Orlando securities lawyers on UpCounsel can help you with a variety of specialized and general securities law related legal matters. No matter what type of securities law needs you have, you can easily hire an experienced Orlando securities lawyer on UpCounsel to help you today.
If You Need Ongoing Legal Counsel or Ad-hoc Legal Work – We Can Help!
Improve Your Legal ROI with Affordable Securities Attorneys that service Orlando, FL.
Want to Connect with Top Orlando Securities Attorneys & Lawyers?
What Our Customers Have to Say
"UpCounsel gives me access to big-firm lawyers minus the big-firm price tag. I work with several attorneys on the platform and there are never surprises...I always receive quality legal work at competitive rates that larger firms simply cannot match."
"Every startup needs to know about UpCounsel. We found great attorneys at great prices and were able to focus our resources on improving our business instead of paying legal bills."
"Before UpCounsel it was hard for us to find the right lawyer with the right expertise for our business. UpCounsel solves those problems by being more affordable and helping us find the right lawyer in no time."
Find the best lawyer for your legal needs