Portland Attorneys & Lawyers
Post a Job & Get Free Proposals
Popular Legal Services Covered by our Portland Attorneys
Geoffrey Amend has over 21 years of experience as a business attorney. He is licensed to practice law in Kansas. Geoffrey has represented numerous corporate clients, including JungleBee, MomoCentral and APIMATIC. He started his own legal firm in 2013 and was the general counsel at Chelsea Partner before starting his own firm. Geoffrey graduated with a J.D. in law from the Washburn University School of Law in 1995.
Get Proposal
View Profile
Paul has practiced food, drug, and regulatory affairs since 1984. His experience includes resolving issues and developing strategies in compliance with federal and state law. His firm, The Law Offices of Paul J. Wisniewski, has represented a wide range of clients from startups to multinational companies located throughout the US, Europe, South America, Asia, and Australia.
Get Proposal
View Profile
Bill Price is an award-winning attorney who runs a private practice that offers a wide range of services including business litigation, international transactions, and non-profit law. His decades of experience writing law has influenced state regulations. Even though most of his clients are around Illinois, he works for companies around the world including Germany and Japan.
Get Proposal
View Profile
Peter dedicated the majority of his legal career to trial work including all phases of litigation, from pre-suit negotiations, mediations, arbitrations and jury trials. A...
read more
Get Proposal
View Profile
32 years experience in patents, trademarks and copyright Licensed to practice before the United States Patent & Trademark Office (USPTO) since 1994 Texas Bar member in...
read more
Get Proposal
View Profile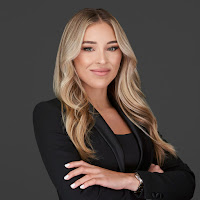 Get Proposal
View Profile
Get Proposal
View Profile
Luke Brean
Luke Brean's practice, Brean Law, is focused on one thing and one thing only: trademark registration and enforcement. Whereas many other lawyers often cover a spectrum of legal issues, Brean Law choses to focus on just trademark issues so his firm can be the very best at it. Luke Brean recognizes the complexity of trademark law and how important it can be for a business. This is why he has made trademark registration and enforcement his sole focus.
Alex Wall
Alex Wall is adept at putting himself in his business client's shoes – to help them achieve more with less risk. With experience as a corporate General Counsel and as a commercial litigator at Fried Frank, LLP, Alex's own practice emphasizes commercial contracts, IT security, privacy (he is CIPP/US certified), IP law (SaaS, trade secrets), and eDiscovery.
Nate Funk
I am an experienced business attorney working at the intersection of of law, business, and technology, and leveraging my legal skills and knowledge to develop innovative an...
read more
Useful Documents
Helpful Articles
More Attorneys
UpCounsel is a secure service for your business legal needs
On UpCounsel, you can find pre-qualified, vetted, and rated Portland attorneys & lawyers that have several years of specialized experience in many areas of law for the business world that service the area of Portland, Oregon. By making it easy for businesses to connect with one or more top-rated Portland lawyers specialized in the area of law you require legal assistance with, you can hire the attorney best for you and get to work quickly.
It's always free to post a job and communicate with any of the Portland attorneys you sync up with about your unique legal needs. Upon posting a job request to our community of Portland lawyers, you will receive proposals from several attorneys who can best assist you. With UpCounsel, you can hire a Portland attorney with confidence, as we offer a money-back guarantee on all work completed with verified attorneys & lawyers servicing the city of Portland, Oregon on UpCounsel.
What Our Customers Have to Say
"UpCounsel gives me access to big-firm lawyers minus the big-firm price tag. I work with several attorneys on the platform and there are never surprises...I always receive quality legal work at competitive rates that larger firms simply cannot match."
"Every startup needs to know about UpCounsel. We found great attorneys at great prices and were able to focus our resources on improving our business instead of paying legal bills."
"Before UpCounsel it was hard for us to find the right lawyer with the right expertise for our business. UpCounsel solves those problems by being more affordable and helping us find the right lawyer in no time."
Find the best lawyer for your legal needs