Lenexa Attorneys & Lawyers
Post a Job & Get Free Proposals
Popular Legal Services Covered by our Lenexa Attorneys
As an experienced trial lawyer and litigator, Seth Wiener has resolved numerous federal and state litigations. His cases have included everything from family law to bankruptcy to fraud and more. Before Seth formed his own firm, the Law Office of Seth W. Wiener, he worked for several prominent law offices where he gained a great deal of experience.
Get Proposal
View Profile
Geoffrey Amend has over 21 years of experience as a business attorney. He is licensed to practice law in Kansas. Geoffrey has represented numerous corporate clients, including JungleBee, MomoCentral and APIMATIC. He started his own legal firm in 2013 and was the general counsel at Chelsea Partner before starting his own firm. Geoffrey graduated with a J.D. in law from the Washburn University School of Law in 1995.
Get Proposal
View Profile
Bob Schrader is an attorney at law who has been practicing law for over three decades. He has been licensed to practice law in Florida. Bob received his J.D. in law from the Nova Southeastern University – Shepard Broad Law Center. He primarily specializes in assisting small businesses and startups with their legal matters. Bob also specializes in immigration law. He founded his own legal firm in June 2007.
Get Proposal
View Profile
Joshua Kushner has over 20 years of experience advising early, growth and enterprise stage companies in emerging industries. Josh brings a unique mix of legal, business, an...
read more
Get Proposal
View Profile
I have been practicing law for over 40 years and have assisted clients in drafting business formation documents and all varieties of contract drafting. I have represented c...
read more
Get Proposal
View Profile
I am a registered patent attorney with over 14 years experience both obtaining and litigating intellectual property rights. I have represented large corporations in federal...
read more
Get Proposal
View Profile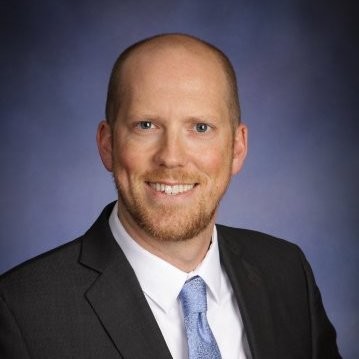 Nathan Wenk concentrates his practice on helping startups and small businesses realize their goals by providing targeted and efficient legal advice and agreements. Mr. Wenk...
read more
Get Proposal
View Profile
Scott Deatherage has practiced law for over 30 years with large law firms and with his own firm for eight years. He has represented private equity firms, technology firms, ...
read more
Get Proposal
View Profile
Sheila Seck
Launching your business is an exciting time, but Sheila Seck also knows that it can be very stressful and confusing as well. Get peace of mind by allowing Ms. Seck and her team at Seck & Associates LLC to help with managing founder relationships, corporate governance, financing issues, intellectual property, and more. She knows that every business is different and tailors her services to meet your needs.
Michael Lawless
Since 1985 I have been engaged in the full-time practice of law with extensive knowledge and expertise in Kansas workers compensation, personal injury cases, and general pr...
read more
UpCounsel is a secure service for your business legal needs
On UpCounsel, you can find pre-qualified, vetted, and rated Lenexa attorneys & lawyers that have several years of specialized experience in many areas of law for the business world that service the area of Lenexa, Kansas. By making it easy for businesses to connect with one or more top-rated Lenexa lawyers specialized in the area of law you require legal assistance with, you can hire the attorney best for you and get to work quickly.
It's always free to post a job and communicate with any of the Lenexa attorneys you sync up with about your unique legal needs. Upon posting a job request to our community of Lenexa lawyers, you will receive proposals from several attorneys who can best assist you. With UpCounsel, you can hire a Lenexa attorney with confidence, as we offer a money-back guarantee on all work completed with verified attorneys & lawyers servicing the city of Lenexa, Kansas on UpCounsel.
What Our Customers Have to Say
"UpCounsel gives me access to big-firm lawyers minus the big-firm price tag. I work with several attorneys on the platform and there are never surprises...I always receive quality legal work at competitive rates that larger firms simply cannot match."
"Every startup needs to know about UpCounsel. We found great attorneys at great prices and were able to focus our resources on improving our business instead of paying legal bills."
"Before UpCounsel it was hard for us to find the right lawyer with the right expertise for our business. UpCounsel solves those problems by being more affordable and helping us find the right lawyer in no time."
Find the best lawyer for your legal needs