Greensboro Attorneys & Lawyers
Post a Job & Get Free Proposals
Popular Legal Services Covered by our Greensboro Attorneys
Brad is a graduate of the University of North Carolina School of Law and has a Bachelor's Degree in Accounting. With a business-based background and education, he has serve...
read more
Get Proposal
View Profile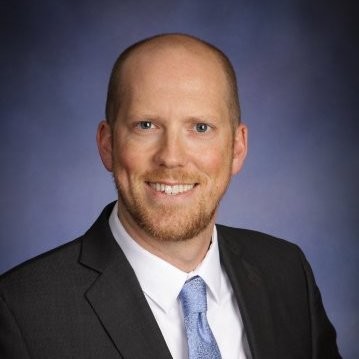 Nathan Wenk concentrates his practice on helping startups and small businesses realize their goals by providing targeted and efficient legal advice and agreements. Mr. Wenk...
read more
Get Proposal
View Profile
Austin Grabowski
Grabowski Law Firm, PLLC represents a wide range of clients across many industries. From business development, complex procedural issues, to general counsel, Grabowski Law ...
read more
Rod Kight
For over two decades I have represented thousands of businesses and individuals in legal matters. I have provided legal guidance to clients covering a broad span of busines...
read more
Chad Peterson
Chad Peterson is a patent attorney that is a member of the Patent Bar Association. He is licensed to practice law in the District of Columbia and received a J.D. in law from the Washington and Lee University School of Law. He also has a B.S. in Computer Science. Chad has more than 15 years of experience. He has worked with one of the top international Intellectual Property law firms for almost 10 years. Chad has represented Verizon, Coca-Cola and other corporate clients.
Jonathan Barber
Jonathan Barber is a business attorney who has been serving corporate clients in North Carolina for the past two years. He received a Juris Doctorate degree in law from the Liberty University School of Law. Jonathan is experienced in tax law, as well as in labor and employment law. He is also able to assist with the drafting, negotiation and reviewing of commercial contracts. Since May 2016, Jonathan has been serving as the managing attorney at the Barbell Power Law Group.
Jason Power
Jason Power is an attorney at law with over a decade worth of experience. He is licensed to practice law in Florida and obtained his Juris Doctorate degree in law from the Barry University Dwayne O. Andreas School of Law. Jason primarily specializes in dealing with legal cases that involve trademark and copyright law. He is also experienced in drafting, negotiating and reviewing commercial contracts. Jason has been serving as a partner attorney at Barber Power Law Group since June 2016.
Cheryl David
With 28-years in the field, a board certification in estate planning, and successful graduation from Trial Lawyers College, Cheryl David has proven her expertise. Founder of The Law Offices of Cheryl David in Greensboro, NC, her firm covers the full spectrum of estate planning and elder law, from complicated legal matters to basic probate and estate planning. David is also licensed in Maryland.
Michael Boyer
Michael Boyer specializes in counseling small business owners on entity formation, contracts, trademarks, licensing and permitting, and compliance mechanisms. While attending Charlotte School of Law, he participated in numerous extra activities which included holding the position of vice president of Charlotte's Law's Order of the Crown and participating in an entrepreneur clinic.
Justin Kay
Justin Kay is a financial lawyer, primarily focusing on legal matters that involves bankruptcy and debt resolution. He is also experienced in drafting, reviewing and negotiating commercial contracts. Justin has over six years of experience and he obtained his legal degree from the Elon University School of Law. He is licensed to practice law in North Carolina. Justin became a partner at Ivey, McClellan, Gatton & Siegmund, LLP, in September 2011.
UpCounsel is a secure service for your business legal needs
On UpCounsel, you can find pre-qualified, vetted, and rated Greensboro attorneys & lawyers that have several years of specialized experience in many areas of law for the business world that service the area of Greensboro, North Carolina. By making it easy for businesses to connect with one or more top-rated Greensboro lawyers specialized in the area of law you require legal assistance with, you can hire the attorney best for you and get to work quickly.
It's always free to post a job and communicate with any of the Greensboro attorneys you sync up with about your unique legal needs. Upon posting a job request to our community of Greensboro lawyers, you will receive proposals from several attorneys who can best assist you. With UpCounsel, you can hire a Greensboro attorney with confidence, as we offer a money-back guarantee on all work completed with verified attorneys & lawyers servicing the city of Greensboro, North Carolina on UpCounsel.
What Our Customers Have to Say
"UpCounsel gives me access to big-firm lawyers minus the big-firm price tag. I work with several attorneys on the platform and there are never surprises...I always receive quality legal work at competitive rates that larger firms simply cannot match."
"Every startup needs to know about UpCounsel. We found great attorneys at great prices and were able to focus our resources on improving our business instead of paying legal bills."
"Before UpCounsel it was hard for us to find the right lawyer with the right expertise for our business. UpCounsel solves those problems by being more affordable and helping us find the right lawyer in no time."
Find the best lawyer for your legal needs