Durham Attorneys & Lawyers
Post a Job & Get Free Proposals
Popular Legal Services Covered by our Durham Attorneys
Brad is a graduate of the University of North Carolina School of Law and has a Bachelor's Degree in Accounting. With a business-based background and education, he has serve...
read more
Get Proposal
View Profile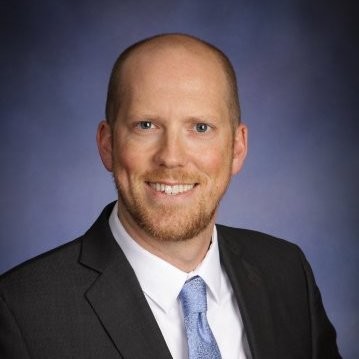 Nathan Wenk concentrates his practice on helping startups and small businesses realize their goals by providing targeted and efficient legal advice and agreements. Mr. Wenk...
read more
Get Proposal
View Profile
Austin Grabowski
Grabowski Law Firm, PLLC represents a wide range of clients across many industries. From business development, complex procedural issues, to general counsel, Grabowski Law ...
read more
Rod Kight
For over two decades I have represented thousands of businesses and individuals in legal matters. I have provided legal guidance to clients covering a broad span of busines...
read more
Greg Wilson
Experienced corporate counsel with a JD and an MBA. My goal is to understand your needs and provide practical advice in a timely manner. CORPORATE COUNSEL Years of experi...
read more
Damjan Denoble
Damjan ("Dom-yawn") is an immigrant and entrepreneur. He brings lessons from those experiences – including the need for compassion and patience – to every client interactio...
read more
Cindy Arevalo
Personable and reliable professional. Business experience with tight timelines. Wide breadth of experience with NDA, supply, vendor, distribution, license, and marketing ag...
read more
Bryson Aldridge
As a partner at his firm, Bryson primarily handles litigation. Bryson has considerable experience not only with taking cases to trial, but also with winning those cases. He has a wide-range of experience which ultimately gives him a unique approach to advising businesses. Bryson also serves as outside counsel for several large companies on legal issues such as business formation, liability and risk-management, and compliance.
Shelia Huggins
Shelia Huggins brings some unique experiences to her law practice. After working for 15 years in management, she has substantial knowledge of operations and administrative processes. Additionally, she has completed a Certificate in Documentary Arts, studying film, narrative, and photography. Sheila believes that these experiences will help her assist her clients in building their businesses and creating a brand for themselves.
Joel Johnson
Joel has over a decade of experience in health care law both as a litigator and in-house counsel for a state government agency. He focuses on providing strategic, creative,...
read more
UpCounsel is a secure service for your business legal needs
On UpCounsel, you can find pre-qualified, vetted, and rated Durham attorneys & lawyers that have several years of specialized experience in many areas of law for the business world that service the area of Durham, North Carolina. By making it easy for businesses to connect with one or more top-rated Durham lawyers specialized in the area of law you require legal assistance with, you can hire the attorney best for you and get to work quickly.
It's always free to post a job and communicate with any of the Durham attorneys you sync up with about your unique legal needs. Upon posting a job request to our community of Durham lawyers, you will receive proposals from several attorneys who can best assist you. With UpCounsel, you can hire a Durham attorney with confidence, as we offer a money-back guarantee on all work completed with verified attorneys & lawyers servicing the city of Durham, North Carolina on UpCounsel.
What Our Customers Have to Say
"UpCounsel gives me access to big-firm lawyers minus the big-firm price tag. I work with several attorneys on the platform and there are never surprises...I always receive quality legal work at competitive rates that larger firms simply cannot match."
"Every startup needs to know about UpCounsel. We found great attorneys at great prices and were able to focus our resources on improving our business instead of paying legal bills."
"Before UpCounsel it was hard for us to find the right lawyer with the right expertise for our business. UpCounsel solves those problems by being more affordable and helping us find the right lawyer in no time."
Find the best lawyer for your legal needs