Daphne Attorneys & Lawyers
Post a Job & Get Free Proposals
Popular Legal Services Covered by our Daphne Attorneys
Lauri Donahue has been practicing law for more than 25 years. She advises high-tech, media, and entertainment companies in the U.S., Israel, and the EU on matters including technology licensing, entertainment law, video game law, anti-piracy, antitrust, IP litigation, and patent monetization. Ms. Donahue also trains and manages multi-shore teams and teaches law in the U.S. and overseas.
Get Proposal
View Profile
Ross Brandborg is an attorney at law with more than 13 years of experience. He has been licensed to practice law in Minnesota and North Dakota. Ross is also a member of the North Dakota Patent Bar. He has a Juris Doctor degree in law, which he obtained after his graduation from the University of North Dakota. He specializes in trademark and copyright law, as well as in patents. Ross founded his own law firm, Brandborg Law, in 2017.
Get Proposal
View Profile
I am a senior executive and strategic legal adviser with 19 years of experience providing legal services in international environments. I am a general counsel who can advis...
read more
Get Proposal
View Profile
Alexis Saenz is a patent attorney who has prepared hundreds of patent applications and responses to the United States Patent and Trademark Office. He mainly works with start-up ventures and mid-sized companies in the growth stage. Alexis' personal experience with a startup company has given him deep insight into the process that guides his patent and intellectual property services.
Get Proposal
View Profile
Mandana Jafarinejad is a patent attorney with seven years of experience. She is exceptionally skilled in dealing with corporate legal matters that involves trademark and copyright law. Mandana has been licensed to practice law in California and she is a member of the California Patent Bar. She attended the Western State University College of Law, where she obtained her Juris Doctor in law. Mandana has been serving as a patent attorney at MJIP An Intellectual Property Firm since 2011.
Get Proposal
View Profile
Robb is an active duty United States Air Force veteran. He holds a B.S. in Business Management and a J.D., both from The University of Connecticut. Robb is an expert in U.S...
read more
Get Proposal
View Profile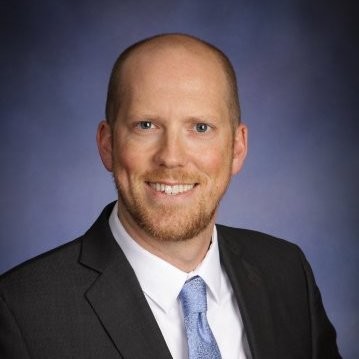 Nathan Wenk concentrates his practice on helping startups and small businesses realize their goals by providing targeted and efficient legal advice and agreements. Mr. Wenk...
read more
Get Proposal
View Profile
Philip David Deusner
Philip graduated from DePaul University College of Law before the advent of the smart phone. At his first firm as a first year associate, he set up the firm's IT network - ...
read more
Craig Lawrence Jr.
Craig Lawrence is licensed to practice law in both Alabama and Georgia and is a founding partner of Gray, Lawrence, and Jenkins. Craig is most passionate about helping entrepreneurs start and grow their businesses. He enjoys helping businesses so much that he founded the Alabama Small Business group to help small business connect with their community.
Ritchie Prince
I have managed to practice law for 25 years with one small firm. We have handled insurance defense, workers compensation defense, insurance fraud defense, foreclosure matte...
read more
UpCounsel is a secure service for your business legal needs
On UpCounsel, you can find pre-qualified, vetted, and rated Daphne attorneys & lawyers that have several years of specialized experience in many areas of law for the business world that service the area of Daphne, Alabama. By making it easy for businesses to connect with one or more top-rated Daphne lawyers specialized in the area of law you require legal assistance with, you can hire the attorney best for you and get to work quickly.
It's always free to post a job and communicate with any of the Daphne attorneys you sync up with about your unique legal needs. Upon posting a job request to our community of Daphne lawyers, you will receive proposals from several attorneys who can best assist you. With UpCounsel, you can hire a Daphne attorney with confidence, as we offer a money-back guarantee on all work completed with verified attorneys & lawyers servicing the city of Daphne, Alabama on UpCounsel.
What Our Customers Have to Say
"UpCounsel gives me access to big-firm lawyers minus the big-firm price tag. I work with several attorneys on the platform and there are never surprises...I always receive quality legal work at competitive rates that larger firms simply cannot match."
"Every startup needs to know about UpCounsel. We found great attorneys at great prices and were able to focus our resources on improving our business instead of paying legal bills."
"Before UpCounsel it was hard for us to find the right lawyer with the right expertise for our business. UpCounsel solves those problems by being more affordable and helping us find the right lawyer in no time."
Find the best lawyer for your legal needs