Bixby Attorneys & Lawyers
Post a Job & Get Free Proposals
Popular Legal Services Covered by our Bixby Attorneys
He has experience as an entrepreneur, investment banker, strategic adviser and corporate finance attorney. Joshua is currently a Managing Director of Soloway Group, PC Counselors at Law. His focus is on corporate finance, securities, capital raising and general corporate matters. His legal advice extends to private and public companies. He attended Boston University School of Law, where he earned a Juris Doctorate.
Get Proposal
View Profile
Erin graduated magna cum law from Baylor Law School, clerked for a federal judge, cut her teeth at an AmLaw 200 firm, and spent over a decade representing businesses in com...
read more
Get Proposal
View Profile
U.S. Patent Agent & Serial Entrepreneur Professional Engineer in Connecticut, Florida, Texas Named Inventor on 103 Patents Built and Exited Multiple Million Dollar Comp...
read more
Get Proposal
View Profile
Richard Topolewski is an intellectual property attorney who has been serving corporate clients for the past seven years. He is licensed to practice law in Michigan and also a member of the Michigan Patent Bar. Richard has a Juris Doctor degree in law, which he obtained from the Thomas M. Cooley Law School. He also holds a Masters in Law. Richard primarily specializes in trademark and copyright law. He has been serving as a freelance intellectual property attorney since March 2017.
Get Proposal
View Profile
Charles is an electro-mechanical patent attorney. He has worked for numerous global companies, like Rolls Royce Power, Case New Holland, Bridgestone, and Voith, midsize com...
read more
Get Proposal
View Profile
Mr. O'Brien received his German law training from the Ludwig-Maximilians Universität, where he graduated with the German equivalent of a J.D. in1986. In 1988, he received h...
read more
Get Proposal
View Profile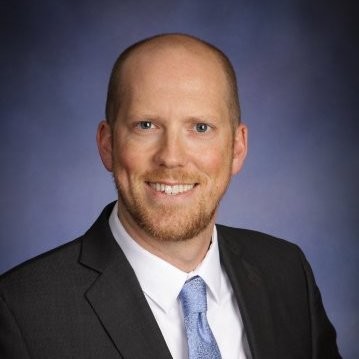 Nathan Wenk concentrates his practice on helping startups and small businesses realize their goals by providing targeted and efficient legal advice and agreements. Mr. Wenk...
read more
Get Proposal
View Profile
Todd Hudgins
Todd is a certified public accountant and a licensed attorney (Oklahoma, Texas and Arkansas). Todd has been actively practicing law since 2001. He founded Horizon Attorneys...
read more
Zac Lindsey
Zac Lindsey is a corporate lawyer with eight years' experience. He assists startups and established companies overcome legal obstacles. Zac has represented Hire360, Asemio, Louder Than Digital and various other corporate clients. He is licensed to practice law in Oklahoma, and received his law degree from the University of Michigan Law School. Zac is the founder of Lindseyfirm, where he offers corporate legal services to companies in various industries.
Brett Stingley
Brett Stingley is an attorney at law with six years of experience. He is licensed to practice law in Oklahoma and obtained his legal degree from the Oklahoma City University School of Law. Brett is experienced in numerous business legal practice areas, and he is exceptionally skilled in legal research and writing. Brett often represents start-ups with their legal matters. He founded his own private practice in December 2017.
UpCounsel is a secure service for your business legal needs
On UpCounsel, you can find pre-qualified, vetted, and rated Bixby attorneys & lawyers that have several years of specialized experience in many areas of law for the business world that service the area of Bixby, Oklahoma. By making it easy for businesses to connect with one or more top-rated Bixby lawyers specialized in the area of law you require legal assistance with, you can hire the attorney best for you and get to work quickly.
It's always free to post a job and communicate with any of the Bixby attorneys you sync up with about your unique legal needs. Upon posting a job request to our community of Bixby lawyers, you will receive proposals from several attorneys who can best assist you. With UpCounsel, you can hire a Bixby attorney with confidence, as we offer a money-back guarantee on all work completed with verified attorneys & lawyers servicing the city of Bixby, Oklahoma on UpCounsel.
What Our Customers Have to Say
"UpCounsel gives me access to big-firm lawyers minus the big-firm price tag. I work with several attorneys on the platform and there are never surprises...I always receive quality legal work at competitive rates that larger firms simply cannot match."
"Every startup needs to know about UpCounsel. We found great attorneys at great prices and were able to focus our resources on improving our business instead of paying legal bills."
"Before UpCounsel it was hard for us to find the right lawyer with the right expertise for our business. UpCounsel solves those problems by being more affordable and helping us find the right lawyer in no time."
Find the best lawyer for your legal needs