Bellevue Attorneys & Lawyers
Post a Job & Get Free Proposals
Popular Legal Services Covered by our Bellevue Attorneys
Dean Sage is an attorney at law with over seven years of experience. He is licensed to practice law in California and obtained his legal degree from the University of Michigan Law School. Dean is experienced in dealing with legal matters related to real estate law, tax law and business formation. He is also skilled in legal research and writing, as well as drafting and negotiating commercial contracts.
Get Proposal
View Profile
I am an experienced New York Attorney pleased to offer my services to clients who are seeking assistance with startup consulting and/or business related legal work. My expe...
read more
Get Proposal
View Profile
I'm the Founder and CEO of Bowery Legal, a firm composed of startup and venture capital lawyers and entrepreneurs who have worked at big law firms such as Latham & Watk...
read more
Get Proposal
View Profile
Bill Price is an award-winning attorney who runs a private practice that offers a wide range of services including business litigation, international transactions, and non-profit law. His decades of experience writing law has influenced state regulations. Even though most of his clients are around Illinois, he works for companies around the world including Germany and Japan.
Get Proposal
View Profile
As a business owner and an entrepreneur, I am passionately aware of the challenges and needs that my clients face on a daily basis. I started my first business in the early...
read more
Get Proposal
View Profile
Oren graduated from George Mason University School of Law, and also holds a PhD in political science. After over a decade in financial services and a shorter stint in acade...
read more
Get Proposal
View Profile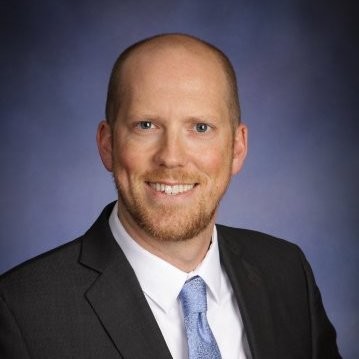 Nathan Wenk concentrates his practice on helping startups and small businesses realize their goals by providing targeted and efficient legal advice and agreements. Mr. Wenk...
read more
Get Proposal
View Profile
Megan Brunken
Megan Brunken strives to be not just a legal advisor, but a trusted coach & partner helping clients achieve their goals. In addition to her legal degree, Megan has a B....
read more
Nadia Zaidi
Nadia Zaidi is an immigration attorney with over 10 years' experience. She provides legal assistance to corporate clients that faces problems with immigration law. Nadia has worked with Button, MoLabs, Yeh Ideology and numerous other corporate clients. She worked as an employment immigration attorney at Fragomen Del Rey for two years, but moved on to start her own law firm in 2015, where she is now the principal attorney.
Mark Hanna
I came to Omaha in 2014 right after college to attend Creighton Law school. During my time in law school, I participated in everything I could that would give me practical ...
read more
UpCounsel is a secure service for your business legal needs
On UpCounsel, you can find pre-qualified, vetted, and rated Bellevue attorneys & lawyers that have several years of specialized experience in many areas of law for the business world that service the area of Bellevue, Nebraska. By making it easy for businesses to connect with one or more top-rated Bellevue lawyers specialized in the area of law you require legal assistance with, you can hire the attorney best for you and get to work quickly.
It's always free to post a job and communicate with any of the Bellevue attorneys you sync up with about your unique legal needs. Upon posting a job request to our community of Bellevue lawyers, you will receive proposals from several attorneys who can best assist you. With UpCounsel, you can hire a Bellevue attorney with confidence, as we offer a money-back guarantee on all work completed with verified attorneys & lawyers servicing the city of Bellevue, Nebraska on UpCounsel.
What Our Customers Have to Say
"UpCounsel gives me access to big-firm lawyers minus the big-firm price tag. I work with several attorneys on the platform and there are never surprises...I always receive quality legal work at competitive rates that larger firms simply cannot match."
"Every startup needs to know about UpCounsel. We found great attorneys at great prices and were able to focus our resources on improving our business instead of paying legal bills."
"Before UpCounsel it was hard for us to find the right lawyer with the right expertise for our business. UpCounsel solves those problems by being more affordable and helping us find the right lawyer in no time."
Find the best lawyer for your legal needs