Mililani Attorneys & Lawyers
Post a Job & Get Free Proposals
Popular Legal Services Covered by our Mililani Attorneys
If you want someone who has gone through the trademark process over and over again, look no further than Liz Oliner. She has filed over 300 trademarks in the last year alone and has practically got the process down to a science. Small businesses and entrepreneurs frequently come to Ms. Oliner for their trademark and brand protection needs.
Get Proposal
View Profile
Bob Schrader is an attorney at law who has been practicing law for over three decades. He has been licensed to practice law in Florida. Bob received his J.D. in law from the Nova Southeastern University – Shepard Broad Law Center. He primarily specializes in assisting small businesses and startups with their legal matters. Bob also specializes in immigration law. He founded his own legal firm in June 2007.
Get Proposal
View Profile
James is the managing member of the law firm, James M Smedley LLC, an intellectual property law boutique that focuses on intellectual property prosecution and corporate transactional matters. He has worked with clients of all sizes from startups to Fortune 500 companies. Outside of the office, he is a family man, wine lover, video gamer, and fitness fanatic.
Get Proposal
View Profile
James L. Moultrie III is a partner of the law firm Haysbert | Moultrie LLP. He specializes in business, entertainment, intellectual property, and investments. James possess...
read more
Get Proposal
View Profile
I'm the Founder and CEO of Bowery Legal, a firm composed of startup and venture capital lawyers and entrepreneurs who have worked at big law firms such as Latham & Watk...
read more
Get Proposal
View Profile
After graduating from Duke University School of Law, Jamie Hernan worked on the Banking and Finance team at global firm King and Spalding, assisting business clients across...
read more
Get Proposal
View Profile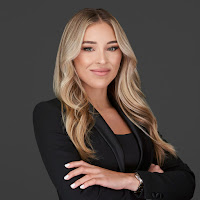 Get Proposal
View Profile
Star Consulting LLC
Christopher S.B. Woo is ranked among the top 100 trial lawyers in Hawai'i. Among his areas of practice are debt and bankruptcy law, tax litigation, estate planning, and corporate law. Since 2003, he has been in private practice. Previously he worked as Defense Counsel for the Department of Corporation Counsel, Honolulu. Christopher holds a J.D. from the University of Hawai'i at Manoa William S. Richardson School of Law.
J. Kainoa Tabar
J. Kainoa Tabar is an attorney at law with over seven years of experience. He is licensed to practice law in Hawaii and has a Juris Doctor degree in law, which he received from the Hofstra University – Maurice A. Deane School of Law Hempstead. Kainoa is experienced in dealing with legal cases that involve real estate law. He is also experienced in drafting, negotiating and reviewing commercial contracts. Since October 2014, Kainoa has been managing his own legal firm.
Beth Ebersole
I am a decorated military veteran turned passionate civilian attorney. After six years serving as a Logistics Officer, I transitioned into law school. Combined with my mili...
read more
Useful Documents
Helpful Articles
More Attorneys
UpCounsel is a secure service for your business legal needs
On UpCounsel, you can find pre-qualified, vetted, and rated Mililani attorneys & lawyers that have several years of specialized experience in many areas of law for the business world that service the area of Mililani, Hawaii. By making it easy for businesses to connect with one or more top-rated Mililani lawyers specialized in the area of law you require legal assistance with, you can hire the attorney best for you and get to work quickly.
It's always free to post a job and communicate with any of the Mililani attorneys you sync up with about your unique legal needs. Upon posting a job request to our community of Mililani lawyers, you will receive proposals from several attorneys who can best assist you. With UpCounsel, you can hire a Mililani attorney with confidence, as we offer a money-back guarantee on all work completed with verified attorneys & lawyers servicing the city of Mililani, Hawaii on UpCounsel.
What Our Customers Have to Say
"UpCounsel gives me access to big-firm lawyers minus the big-firm price tag. I work with several attorneys on the platform and there are never surprises...I always receive quality legal work at competitive rates that larger firms simply cannot match."
"Every startup needs to know about UpCounsel. We found great attorneys at great prices and were able to focus our resources on improving our business instead of paying legal bills."
"Before UpCounsel it was hard for us to find the right lawyer with the right expertise for our business. UpCounsel solves those problems by being more affordable and helping us find the right lawyer in no time."
Find the best lawyer for your legal needs