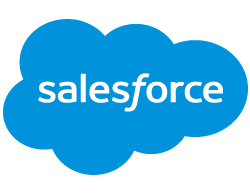 Affordable Legal Services for Small Businesses
Get a discount at UpCounsel with your exclusive Salesforce Essentials Benefits
Post a Job
Salesforce member discount for legal help
UpCounsel is the world's leading provider of online business legal services.
UpCounsel works with businesses of all sizes, even law firms, to deliver a full-stack of legal services cost-effectively from some of the best solo and boutique practitioners throughout the world. Salesforce and UpCounsel have come together to provide exclusive benefits for the Salesforce community.
Salesforce members save 5% on your first legal purchase through UpCounsel.
How UpCounsel works
Post a Job
Tell us what type of legal need you have in a few easy steps.
Get Proposals
Our exclusive attorney network will draft custom proposals.
Hire an Attorney
After evaluating your proposals, hire and save 60% on your bill.
Access to
high quality

attorneys on demand
Business attorneys have an average of 14 years of experience
Profiles of our online attorneys display client ratings and reviews of recent work
Find business lawyers anywhere for every legal need
Ask an attorney and receive legal advice online
Learn more
Liz Oliner
260 projects on UpCounsel
Business Transactional Lawyer
Alejandro Maher
12 years experience
Business, Finance and Technology Lawyer
Kanika Radhakrishnan
Harvard Law School
Intellectual Property Lawyer
Trusted by Thousands of Companies
Business Owners
Executives
Legal Departments
HR Departments
Start the program by posting your first job on UpCounsel
Post a Job